"Some Fu**** puta had to find a problem with my iPhone eh eh?",hehe i bet that's what Steve Jobs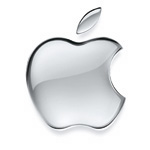 is saying right now.I knew there'd be some dude out there skeptical about the Magical iPhone's Powers but meh, he's right… he's really right, it saddens me to know that he is but he is,Now i could care less what people say i'm going to work my ass off after exams and fly out of Jamaica to buy my iPhone.
I currently own one of the 30gb video model iPods. Now if i go out and buy the iPhone i think my iPod Video is going to be jealous because i'd just be abandoning it. It would make no sence walking around with 2 music players in my pocket, i'd probably just sell that bad boy(we'll see when the time comes) anyway you can check out what the dude says here about the iPhone
For those of you cave folks who dont know what i'm talking about you can check out Gizmodo to see what an iPhone is here
Lovingly made on Wednesday, January 10th, 2007 at 9:37 pm. Filed under Uncategorized.